Description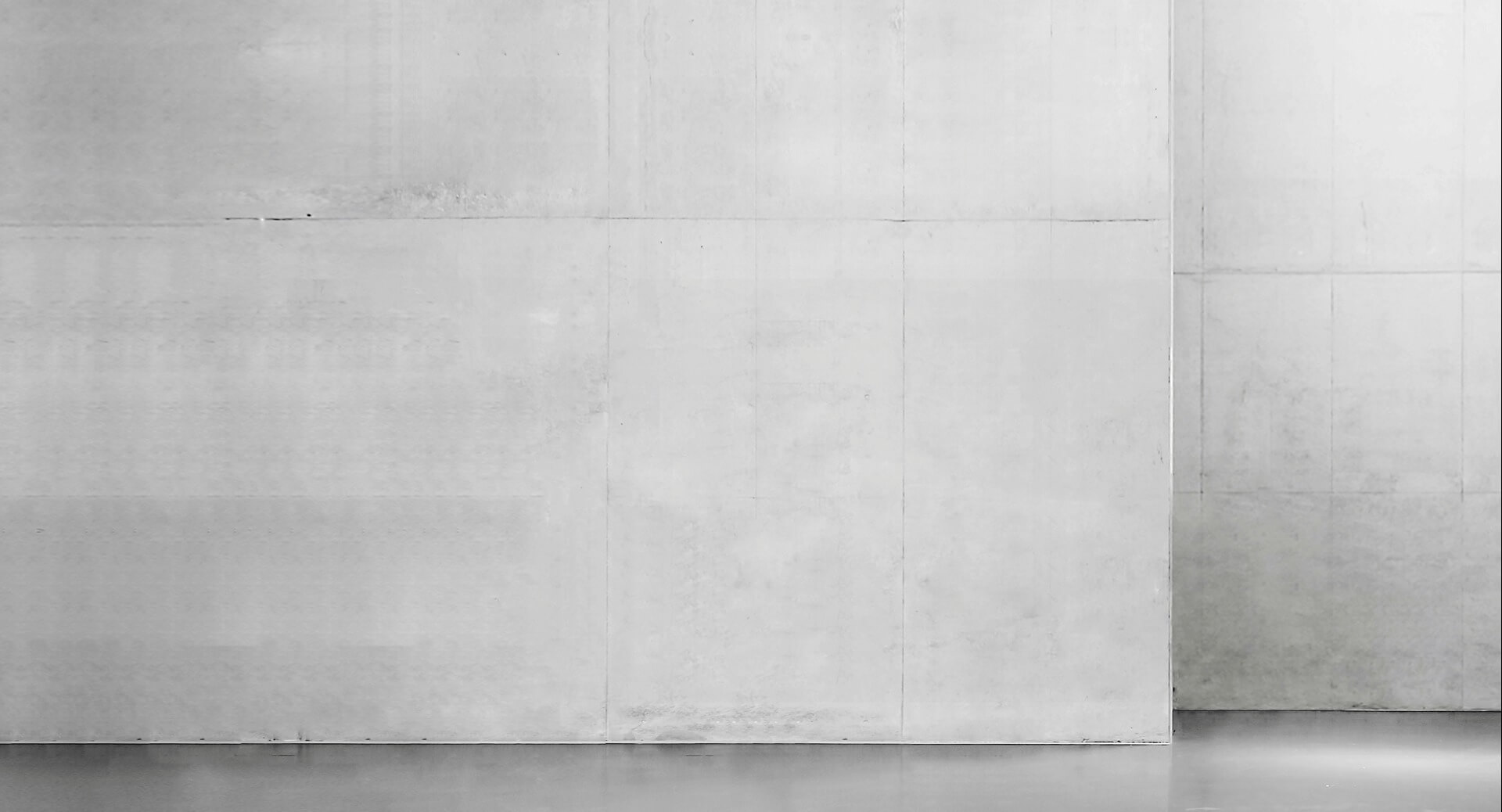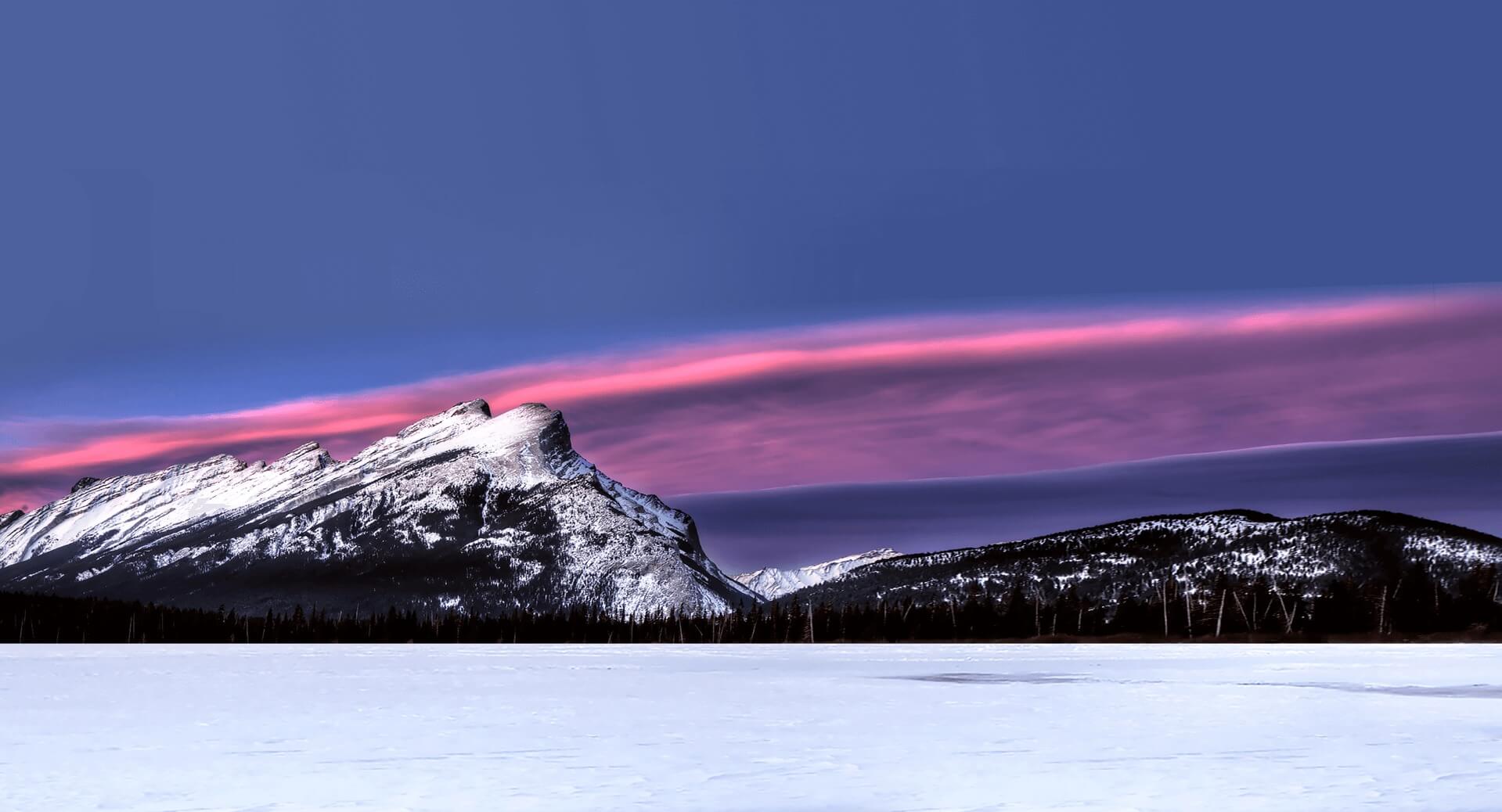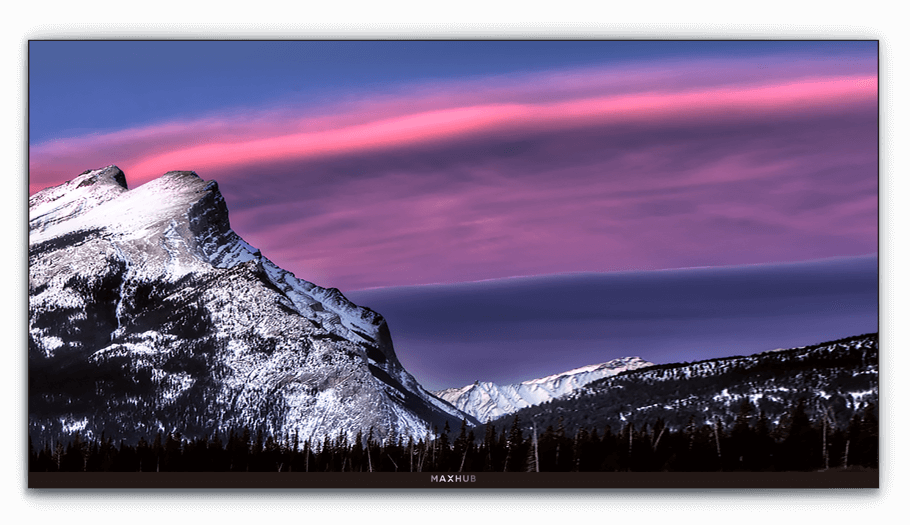 MAXHUB Integrated LED Wall
Born For Large Scenes Presentation
A MAXHUB Integrated LED Wall is the latest evolution of our founding design. It comes in from 110 to 220 inches that fits perfectly with meeting rooms, lecture halls and other large scenes. The outstanding interaction design and mirroring technology of MAXHUB make your presentations become smarter.
Available in
110, 120, 138, 150, 165, 180, 220 inches

All-in-One Function in Ultra-light, Ultra-thin Design
3-in-1 Board
Integrates a power supply, a receiving card and a hub board, with no external devices
Built-in Android
Supports smart features e.g. playing multimedia visual aids
30% Lighter
Down to 4.8kg per cabinet, around 30% lighter than average weight* in the industry
28.5mm
The thickness is reduced down to 28.5mm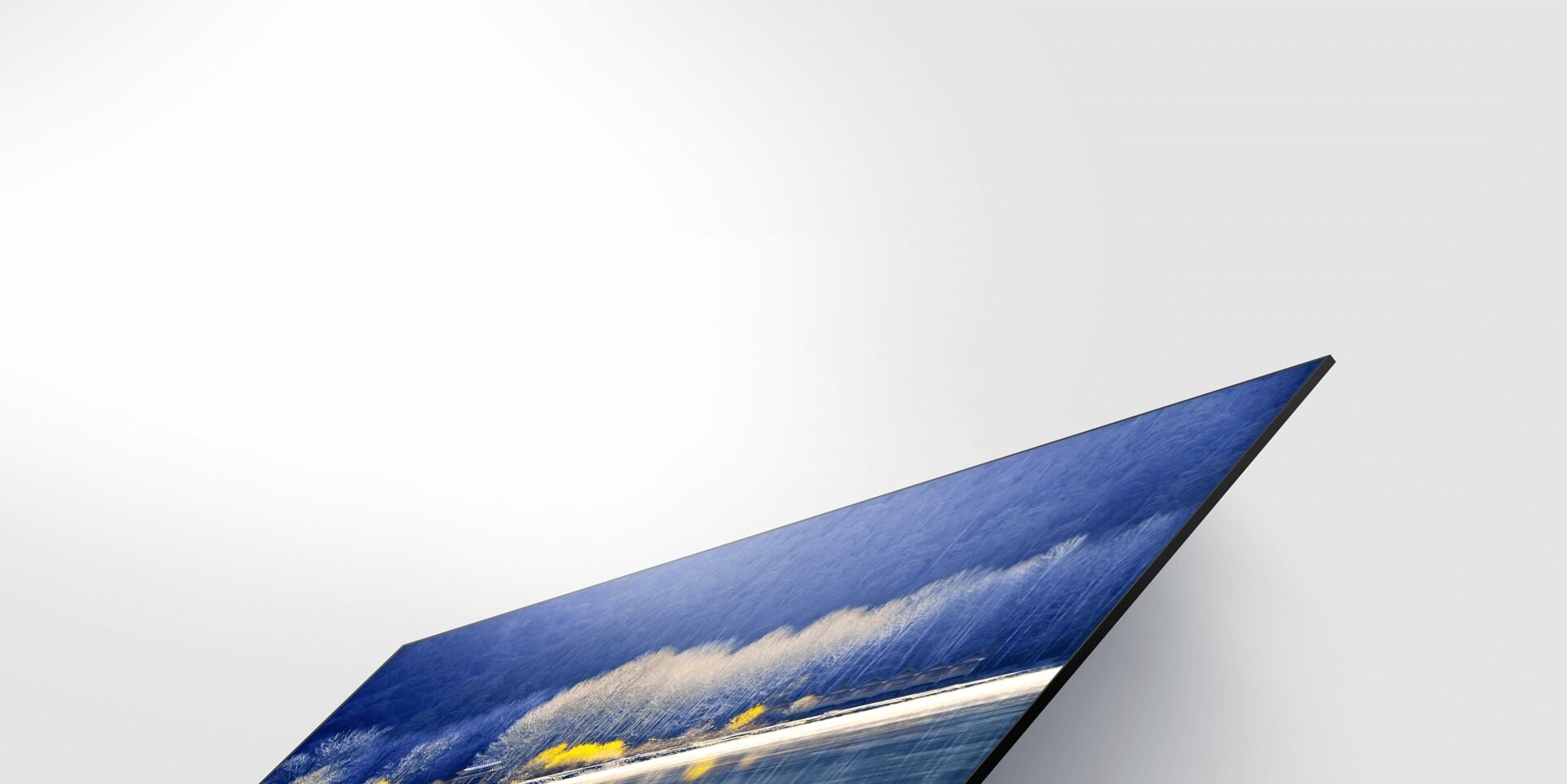 *Courtesy of MAXHUB Marketing Data Analysis Center
A Seamless, Spectacular, Sparkling Display That Provides Immersive Experience
A MAXHUB Integrated LED Wall delivers optimized grayscale display performance, even in low brightness, providing the audience with an immersive feast for eyes.
High Grayscale
in Low Brightness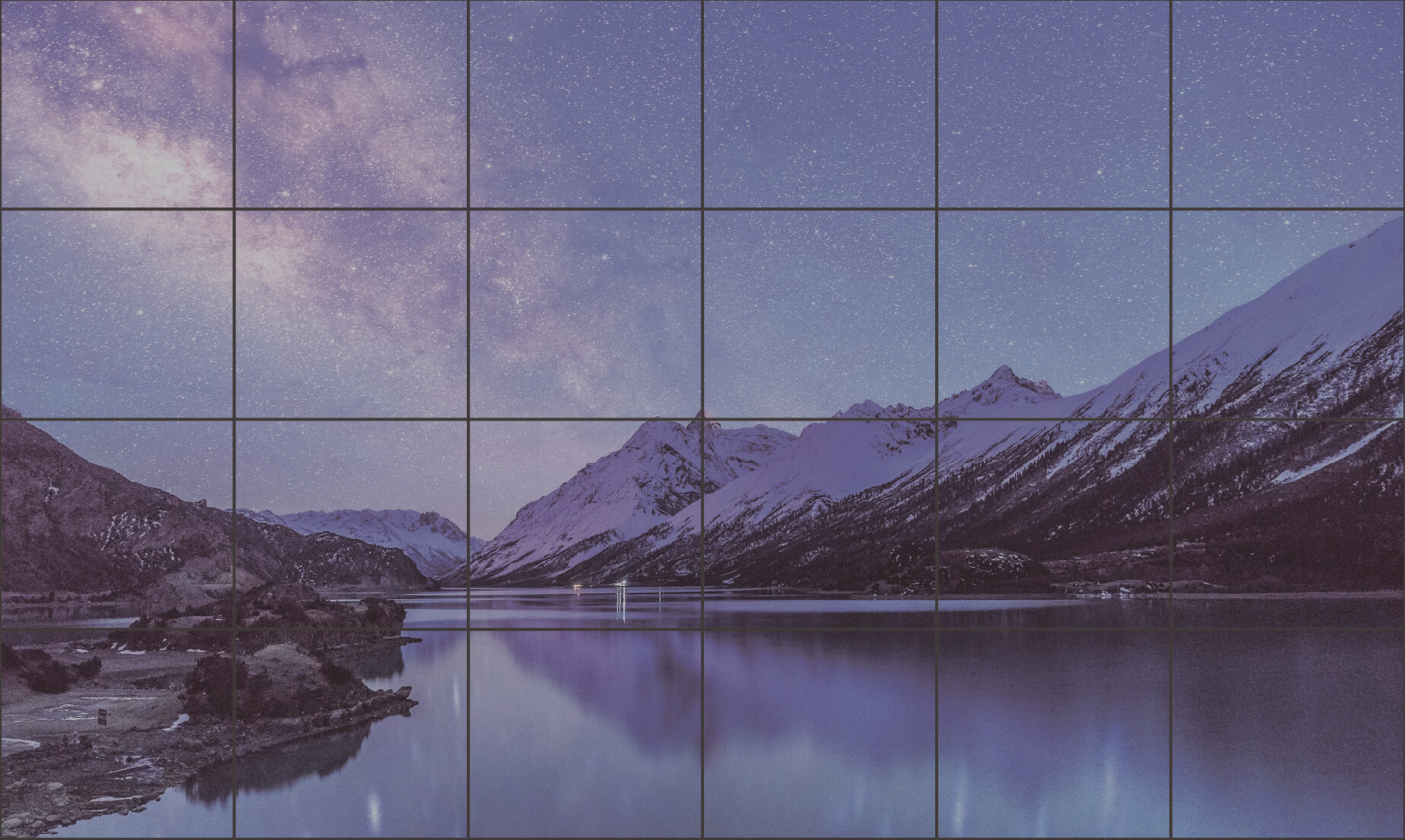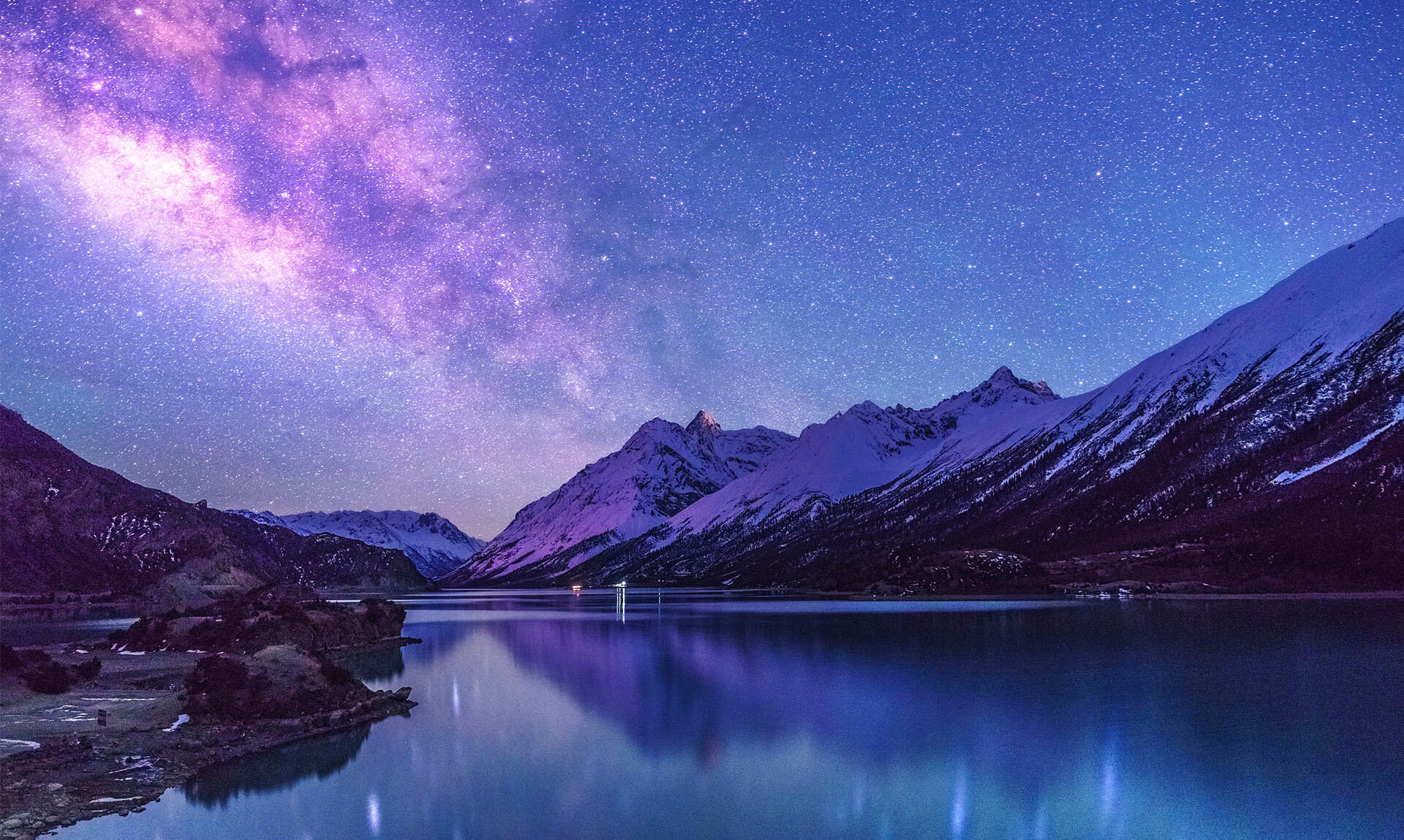 Delivering Simplicity And Efficiency
Plug & play system, only one button to turn on/off.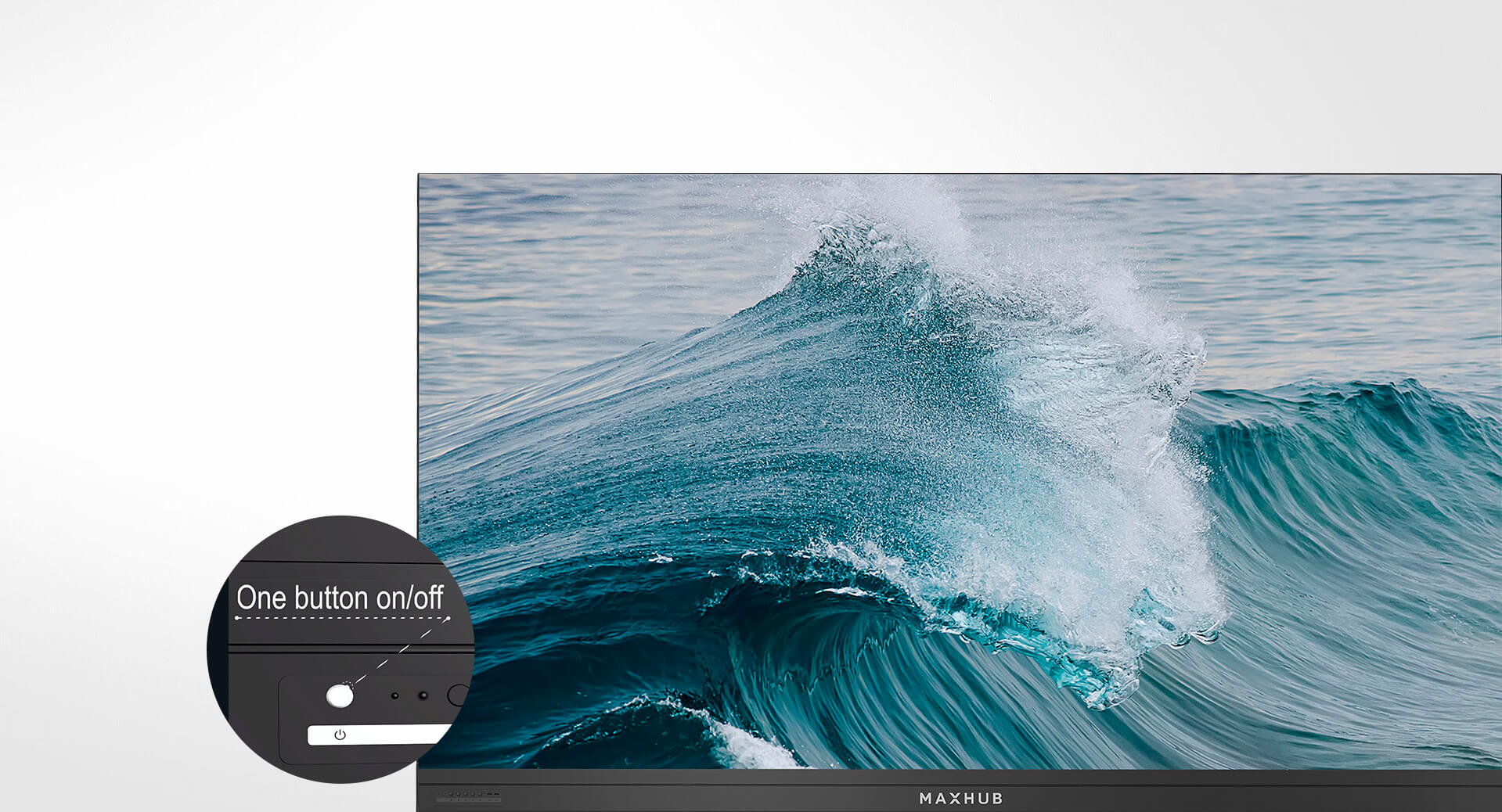 Wireless, Multi-device Interaction Increases Engagement
Real-time screen-share from up to 4 devices including PCs, Macs, i(Pad)OS devices and Android devices. Annotate from multiple devices with synchronized writing. Everyone could easily start sharing their ideas.
4 Devices Wireless Connection
Annotate with Synchronized Writing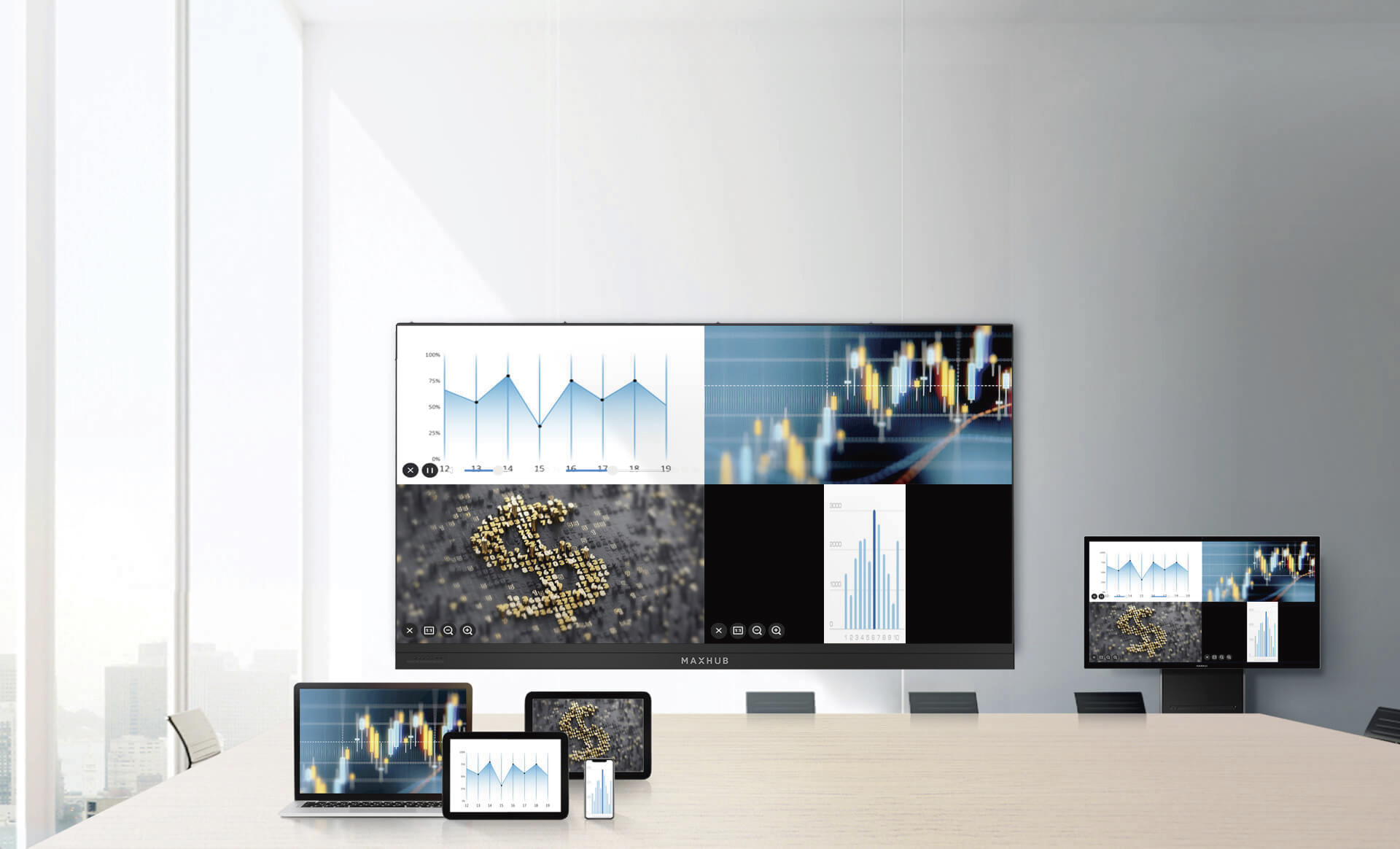 Comes with A Smart Control to Access Settings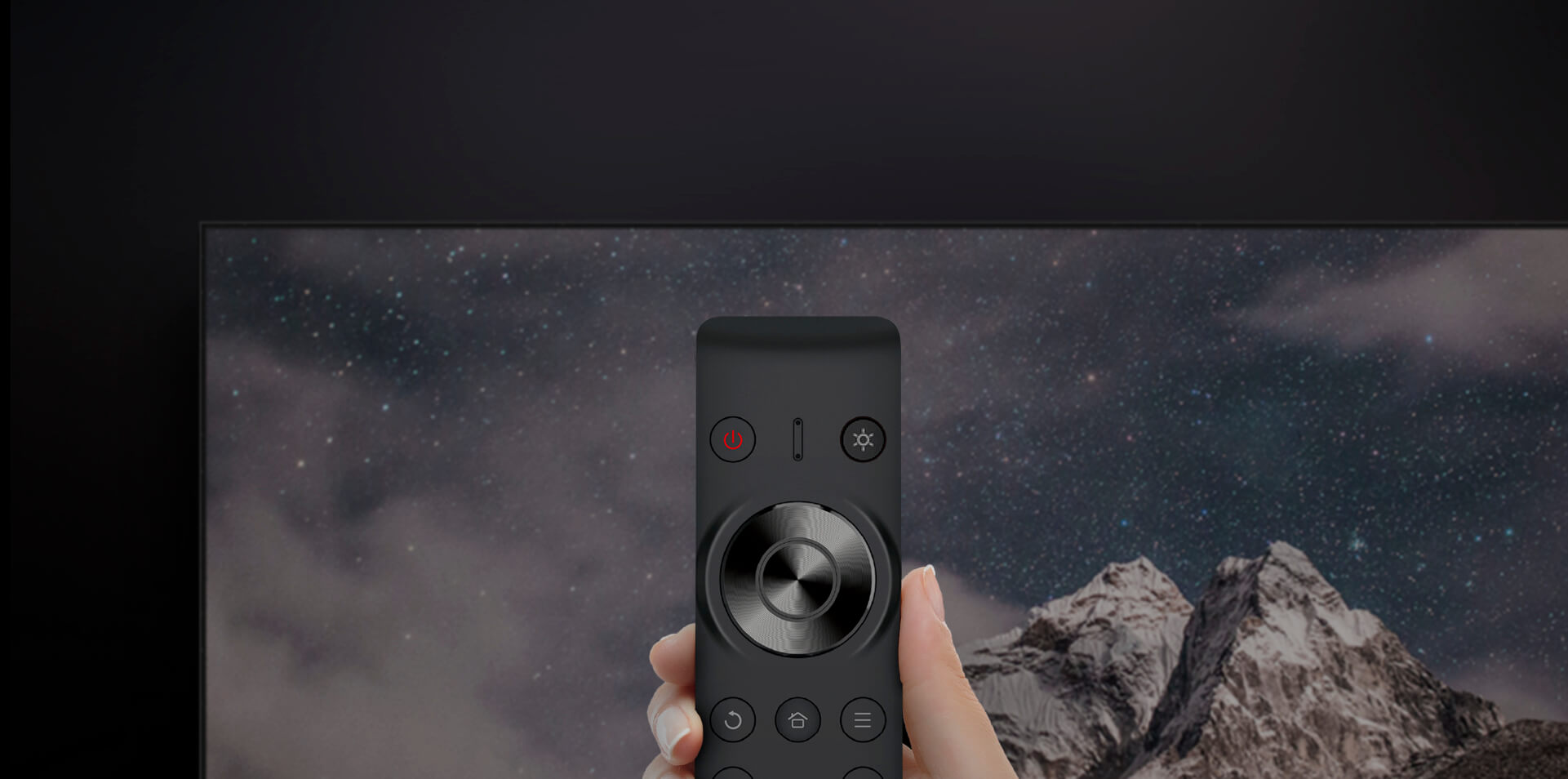 Supports Full-front Service and Easy Maintenance
Hot Swapping Repair
Supports replacing modules
while working.
One-stop Service
Unified hardware & software
technical support
Streamlined Maintenance
Integrated 3-in-1 hub board replacement solves problems quickly
Total Solution for Various Scenarios
Enjoy an elevated confidence with a MAXHUB Smart Podium in an auditorium. Or with a MAXHUB interactive flat panel, start a teleconference right away in a meeting room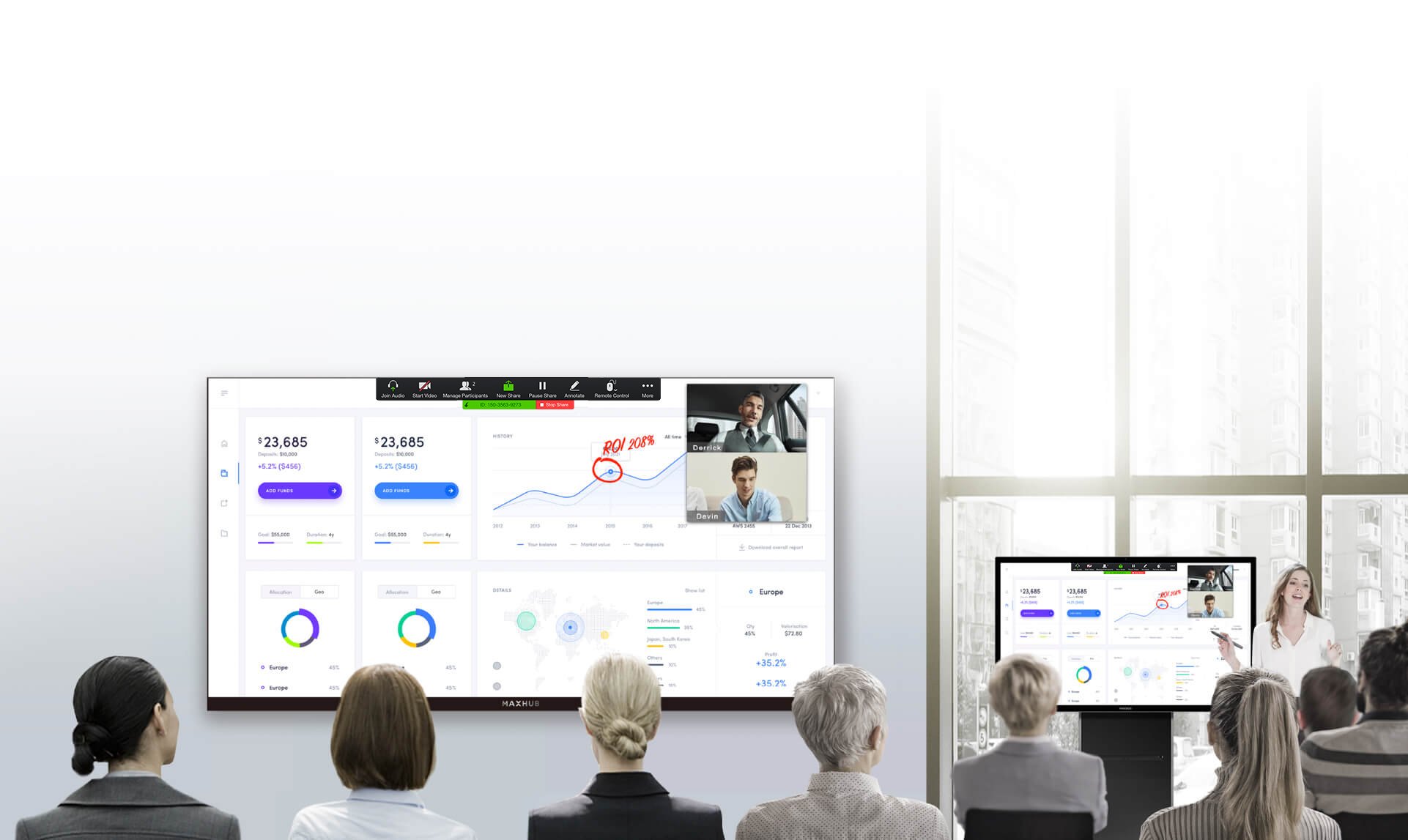 | | | | | | | |
| --- | --- | --- | --- | --- | --- | --- |
| Specification | LM110M07 | LM110M03 | LM138M07 | LM138M06 | LM165M07 | LM220M07 |
| Size | 110″ | 110″ | 138″ | 138″ | 165″ | 220″ |
| Brigtness (nit) | 100-550 | 100-550 | 100-550 | 100-550 | 100-600 | 100-600 |
| Refresh Rate | 1920-3840 | 1920-3840 | 1920-3840 | 1920-3840 | 1920-3840 | 1920-3840 |
| Resolution | 1920 x 1080 | 1280 X 720 | 1920 X 1080 | 1600 X 900 | 1920 X 1080 | 1920 X 1080 |
| Power Consumption(MAX/Ave)(W/display) | 2080/800 | 1280/500 | 3000/1200 | 2000/800 | 2880/1150 | 5120/2000 |
| Viewing Angle(H/V) | 160˚/140˚ | 160˚/140˚ | 160˚/140˚ | 160˚/140˚ | 160˚/140˚ | 160˚/140˚ |
| Overall Dimension(mm) | 2453 x 1502 x 31 | 2453 x 1502 x 31 | 3063 X 1845 X 31 | 3063 X 1845 X 31 | 3673 X 2188 X 31 | 4893 X 2874 X 31 |
| Overall Dimension(Inches) | 96.57″ x 59.13″ x 1.22″ | 96.57″ x 59.13″ x 1.22″ | 120.59″ x 72.64″ x 1.22″ | 120.59″ x 72.64″ x 1.22″ | 144.61″ x 86.14″ x 1.22″ | 192.63″ x 113.15″ x 1.22″ |
| Weight(kg) | 95 | 95 | 140 | 140 | 190 | 330 |
| Weight(lb) | 209.44 | 209.44 | 308.65 | 308.65 | 418.88 | 727.53 |

| | | | | | |
| --- | --- | --- | --- | --- | --- |
| Specification | LM120M07 | LM120M03 | LM150M07 | LM150M06 | LM180M07 |
| Size | 120″ | 120″ | 150″ | 150″ | 180″ |
| Brigtness (nit) | 100-550 | 100-550 | 100-550 | 100-550 | 100-550 |
| Refresh Rate | 1920-3840 | 1920-3840 | 1920-3840 | 1920-3840 | 1920-3840 |
| Resolution | 1920 X 1080 | 1280 X 720 | 1600 X 900 | 1920 X 1080 | 1920 X 1080 |
| Power Consumption(MAX/Ave)(W/display) | 2080/800 | 1280/500 | 3000/1200 | 2000/800 | 2880/1150 |
| Viewing Angle(H/V) | 160˚/140˚ | 160˚/140˚ | 160˚/140˚ | 160˚/140˚ | 160˚/140˚ |
| Overall Dimension(mm) | 2678 X 1630 X 28.5 | 2678 X 1630 X 28.5 | 3344 X 2004 X 28.5 | 3344 X 2004 X 28.5 | 4010 X 2379 X 28.5 |
| Overall Dimension(Inches) | 105.43″ x 64.17" x 1.12″ | 105.43″ x 64.17" x 1.12″ | 131.65″ x 78.90" x 1.1″ | 131.65″ x 78.90" x 1.1″ | 157.87″ x 93.66" x 1.12″ |
| Weight(kg) | 95 | 95 | 143 | 143 | 200 |
| Weight(lb) | 209.44 | 209.44 | 315.26 | 315.26 | 440.92 |
138″ LED Display Terminal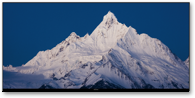 165″ LED Display Terminal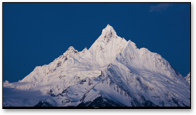 220″ LED Display Terminal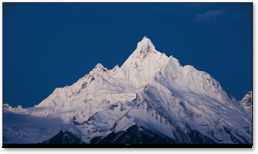 Screen Display Size
3050mm(Width)
1715mm(Height)
3660mm(Width)
2058mm(Height)
4880mm(Width)
2744mm(Height)
Average Power Consumption
Luminance
50-500cd/㎡ Adjustable
50-500cd/㎡ Adjustable
100-500cd/㎡ Adjustable
Contrast Ratio
4000 : 1
4500 : 1
5000 : 1
Viewing Angle
Horizontal 160° Vertical 140°
Horizontal 160° Vertical 140°
Horizontal 160° Vertical 140°
Screen Body Material
Aluminum
Aluminum
Aluminum
Installation Method
TV Base/Wall Mount/Ceiling Mount
TV Base/Wall Mount/Ceiling Mount
TV Base/Wall Mount/Ceiling Mount
Operational Method
Turn On with One Click
Turn On with One Click
Turn On with One Click
Maintenance
Front Disassembly Maintenance
Front Disassembly Maintenance
Front Disassembly Maintenance